The Naomi Backpack
Sold out
$
33.33 -
$
277.77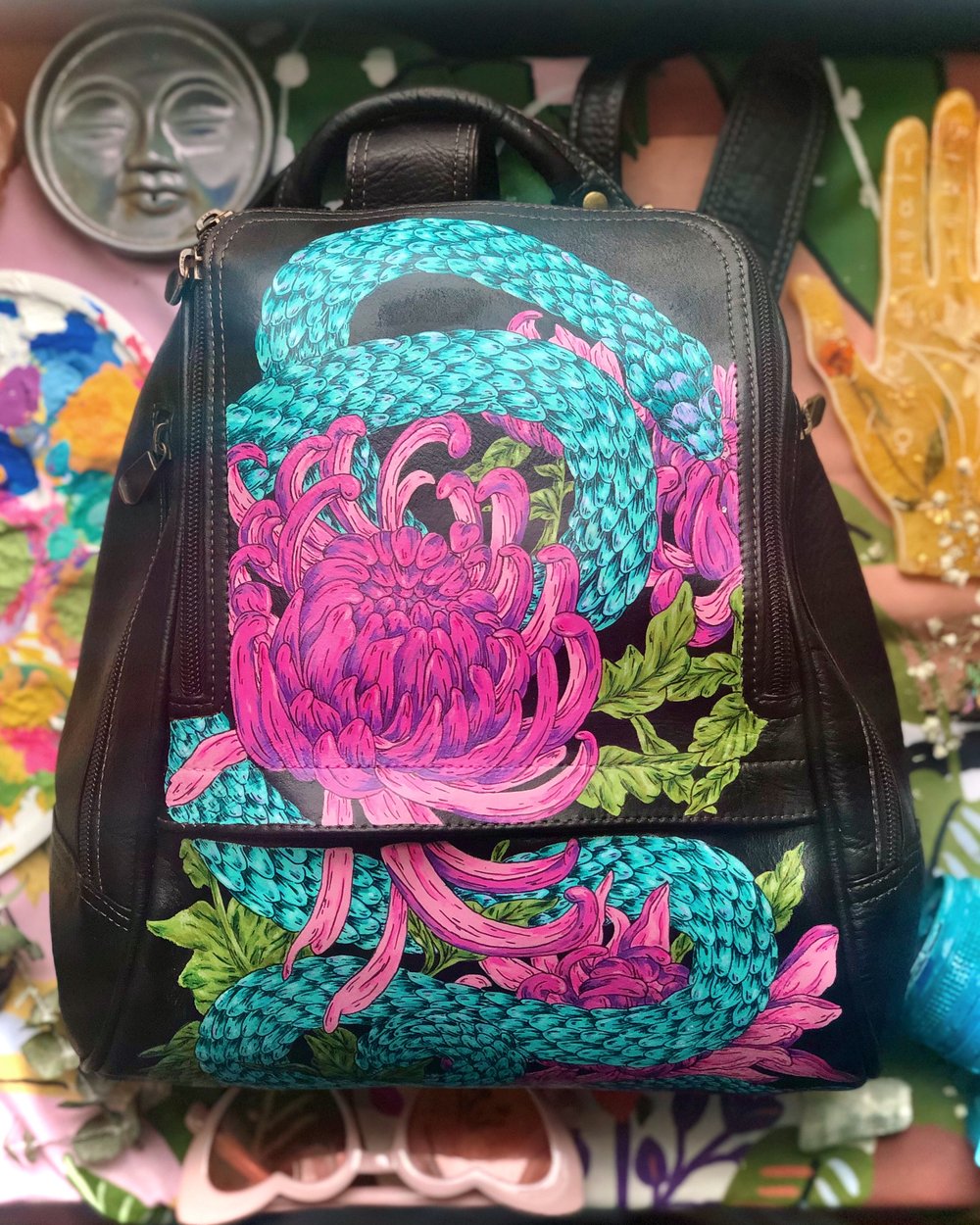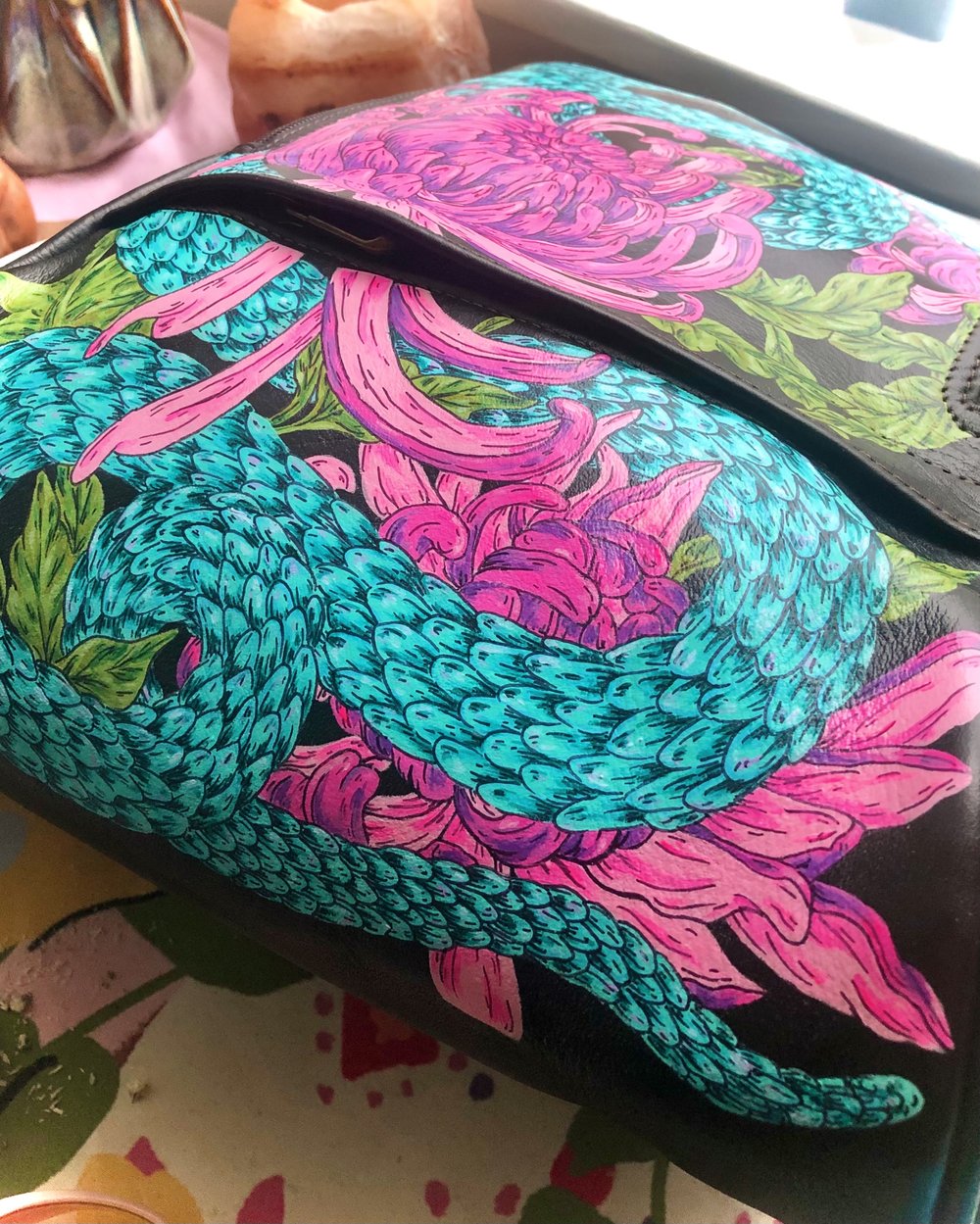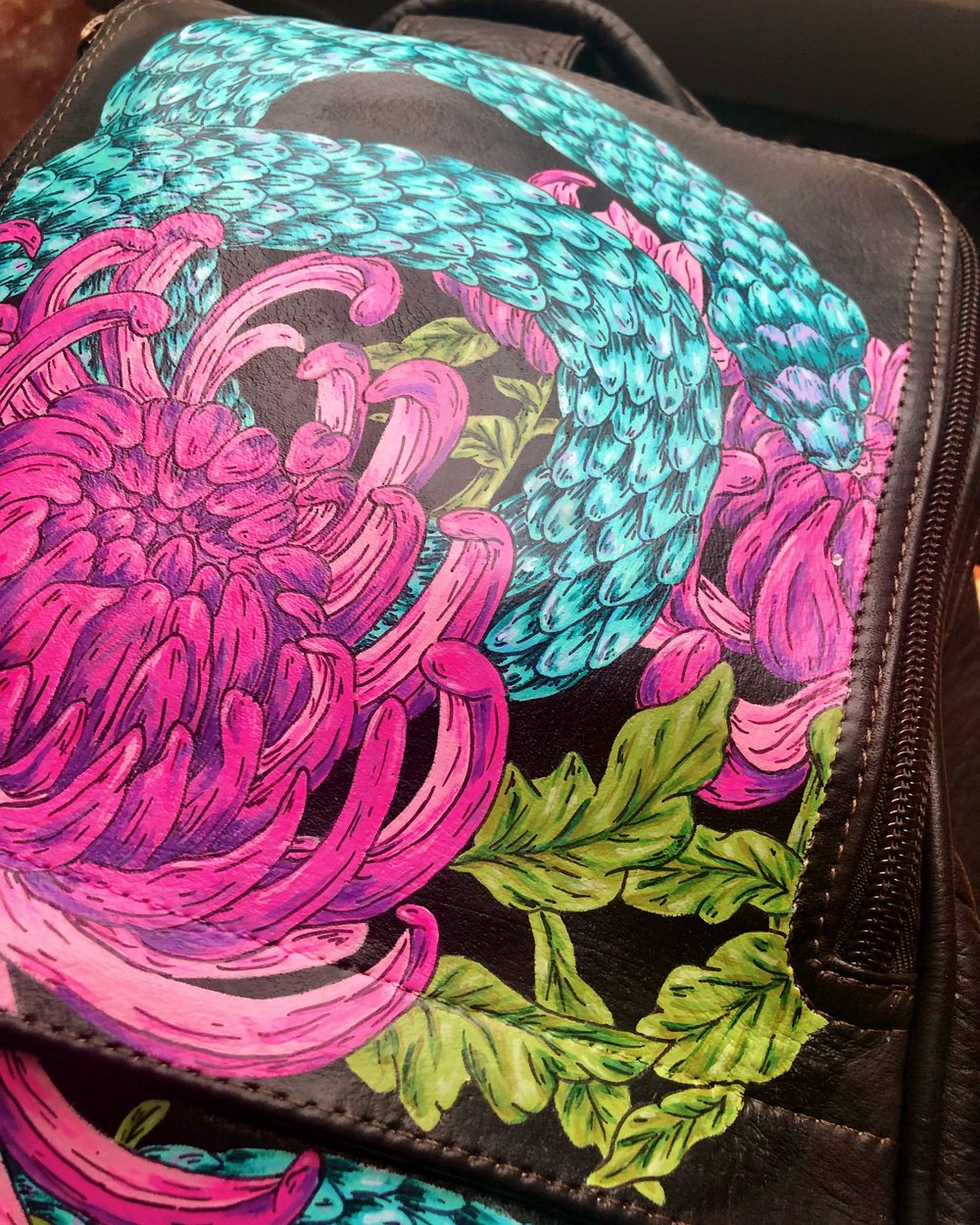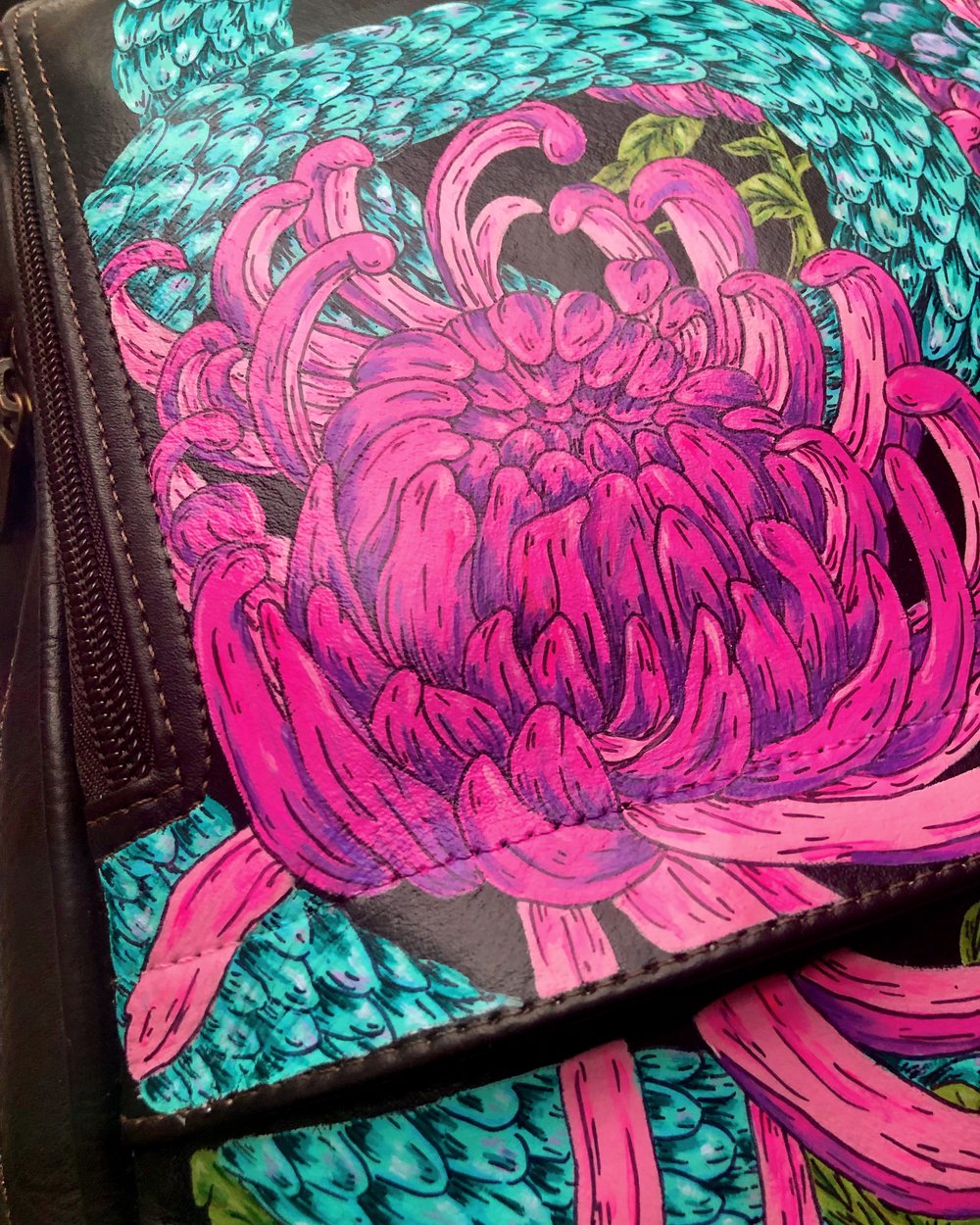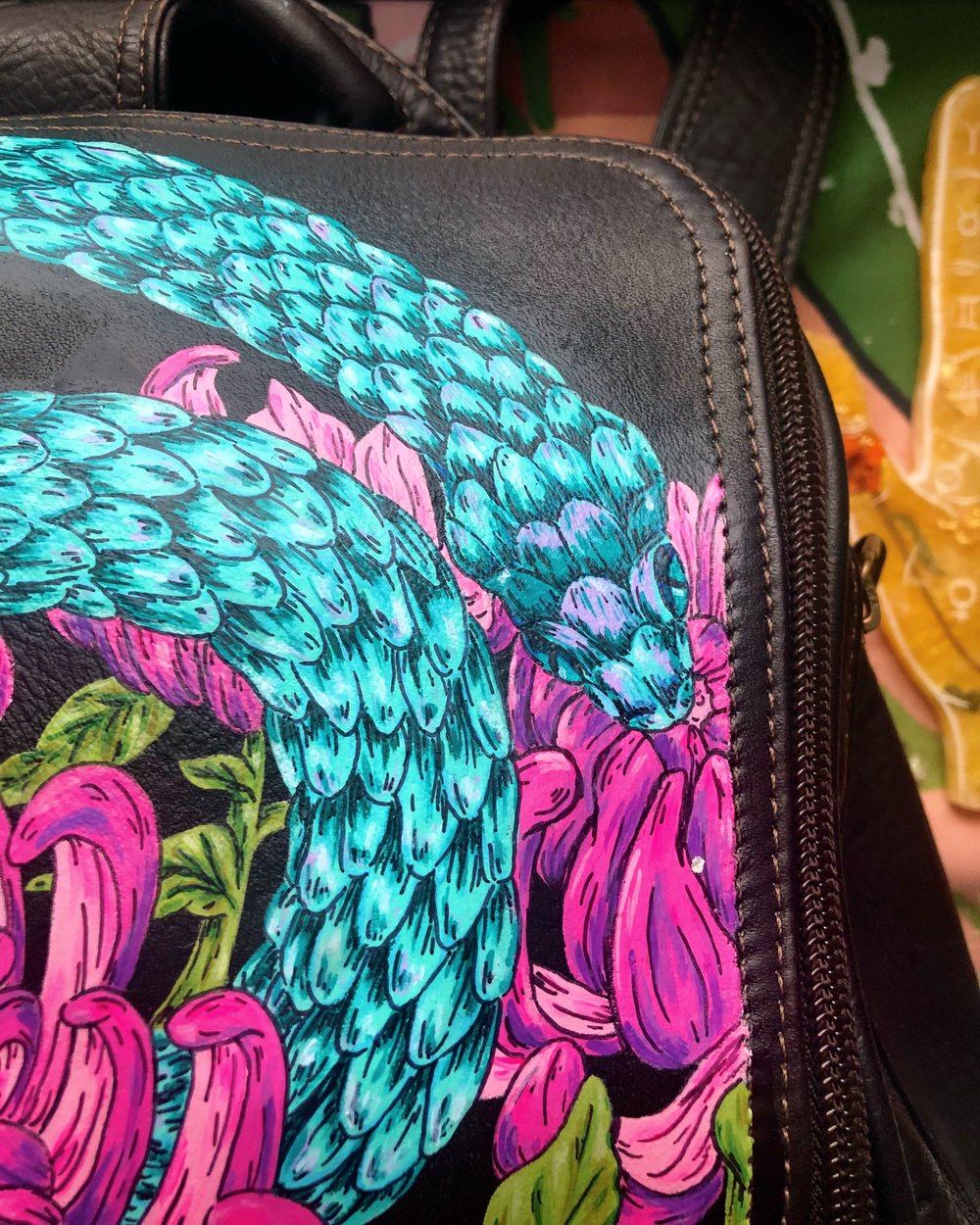 All purses are varnished with professional-grade sealer formulated specifically for painted leather and vegan leather.
All hand-painted bags also come with a care card and certificate of authenticity.
The Naomi is a hand-painted small backpack made out of dark brown (almost black) leather. All real leather products are purchased secondhand for sustainability. However, the Naomi Backpack is in perfect condition with no visible or functional damage to the leather or the sturdy hardware.
This bag has adjustable shoulder straps, and a handle on top. There are zipper pockets on all 4 sides (including the back). The interior and pockets are all lined.
The Naomi backpack is large enough for most tablets, and notebooks. It would work great as a music festival bag, because it can hold most water bottles and a change of clothes.
Dimensions: 11.5 x 9 inches
OPTIONAL WARRANTY
ALL Functional art items are varnished for durability. However, sometimes accidents happen. ALL purses are automatically eligible for free painting-related repairs the first year after purchase. You just have to cover the cost of shipping to me and back to you.
With the new warranty option, purses are eligible for repairs up to five years after purchasing and I will cover all shipping fees.